Looking for Bingo Promotions Info You Can Trust?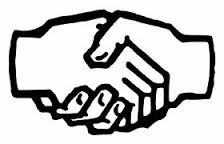 Many sites will tell you about the bingo promotions of the most popular UK operators but very few of them will tell you what are the real requirements to qualify or later withdraw your winnings. We want satisfied players who trust us, plain and simple. There's no catch. In the long run if you trust us, we'll be successful. So on this page we will provide important info separated in a few sections so that you can review it much quicker. We start with explaining the types of bingo promotions – there are many different ways to take advantage of a nice deal:
Welcome Bonuses with an Extra - Be it a newbie room, a free spin on a fortune wheel or a scratchcard, you will find it in this paragraph.
Combined Bonuses – Some operators have a welcome bonus both for bingo and slots, this is the perfect opportunity to enjoy a few spins if you haven't played slots yet.
No-Deposit Offers - You feel more confident when you have a few pounds to try out the games before making a deposit? Find your operator in this category.
The Latest Promo Codes – Some offers are activated with a special bonus code. These may be regular or especially prepared for our readers.
Welcome Bonuses Plus a Nice Surprise
Some sites like Paddy Power give you a seemingly lower bonus, only £20 but you can trigger it for just £5 whereas most operators require a tenner. Paddy Power Bingo also let you play in the Newbie room for full 10 days compared to the usual week of free bingo. Other sites like Mecca Bingo have a more unconventional approach. Mecca add a £10 voucher for their land-based clubs to their online offer of £40. Then comes Diva Bingo where you will get £20 plus a free spin on the Diva wheel that may bring up to £2,500. And finally Gala Bingo where our readers get an upgraded bonus of £45 add a free Buzzby scratchcard that may grant you up to £500 on top of the welcome offer.
Combined Offers for Bingo and Slots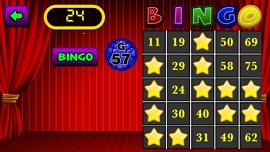 These welcome offers split the bonus in two parts – one for the bingo rooms and one for the slots. If you are already a fan of the so called fruit machines, you know that these offers will be the most tempting for you. If you haven't played slots so far, now is the time to try them. William Hill and Titan which are both powered by Virtue fusion give £20 for bingo and £20 for slots. And although they belong to the same bingo network, they differ from each other. For example William Hill have variety rooms – these are bingo rooms where you can play more than one variation of the game. You don't have to switch rooms when you want to start a new game because there are 75-,80- and 90-ball sessions. Titan, on the other hand, have a more playful design and the cartoon characters that host each room are quite fun. The Bingo Bunch as they are called are a team of quirky bingo balls that are quite different in personality and each of them is a representative of a room. For example Emily, the yellow ball is a sportswoman and quite logically you will find her in the Speed Bingo room.
Bonuses that Do Not Require a Deposit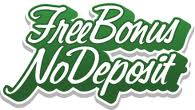 These are the in-thing nowadays. Probably because the players feel less pressed to deposit their own money on the one hand and on the other many of our competitors represent these offers as a get-rich-quick scheme which is very misleading. Yes, it's really nice to try out the games for free and get a feeling for the site but how much do you think you can win? Most often the jackpots in these free bingo sessions are just a pound or two. And that's quite understandable, money for nothing is not a thing actually. But we wouldn't like to discourage you from grabbing a no-deposit bonus or two at all. Just don't think that this is your free ticket to Scrooge McDuck's money bin. Most of the sites in the Live Bingo Network (LBN) which is powered by Cozy Games have a free welcome offer. Some of the popular operators in this network are Landmark Bingo, Bobs Bingo and Scrummy Bingo all of which give the £15 for free.
2 Special Bonus Codes Available Only Here
And finally, our last section is dedicated to the promo codes. Most bingo sites either send you individual bingo bonus codes on your mail that are prepared by the promotions teams and are tailored specifically to the needs and loyalty level of the player. Also, there are the codes in the blogs, Facebook and Twitter accounts that are usually available for a very short period of time but are a nice way to get additional bonuses if you follow the social media activity of the operator. But we are not going to give you these because we have something better – exclusive promo codes at Wink and Posh. To get the upgraded offers enter code BEST when you set your account and get £55 instead of £40. Or fill in UK50POSH at Posh and grab £50 instead of £25.
F.A.Q
Why are there wagering requirements?
Because otherwise many people would just sign up to withdraw the bonus. If you're asking why the wagering requirements are harder than you'd like them to, it's because the bonus is always intended to make you play more. This is exactly the reason why many operators prefer to give you the bonus in play money. The more you play the higher the chance is you win. And your winnings are in real cash.
I deposited the required amount. Where is my bonus?
There are a few common mistakes people make that can leave you without a welcome bonus. First, most operators state somewhere in their Terms and Conditions that you should make a first deposit a week after you set up your account to claim the welcome bonus. Second, if we say we have a special offer, please don't google the name of the operator or open a new window in your browser because the exclusive bonuses are given only when you go to the bingo site through our links. And finally, make sure you don't mess up the bonus code, maybe it sounds stupid but many people do it.
They said there will be a Newbie room for a week. I can't find it.
That's because the Newbie room is rarely (or more like never) open 24/7. It is open for a few hours daily and you will see it in the lobby/bingo schedule 10 minutes before it opens and starts selling tickets. And keep in mind that the number of tickets you can "buy" in these free rooms is usually limited to 6.
What are these LPs and BBz/BBs they keep talking about?
The bingo community has a language of their own and sometimes it is hard for newbies to follow. With all these abbreviations in the chat like GL (Good Luck) or 1TG – 1 To Go (one number left to get the Full House) it's no wonder there are so many articles on Bingo Lingo. But sometimes there are acronyms and abbreviations in the promotions as well and it's essential you know them. LPs are the Loyalty Points you get for your wagers. The operators have Loyalty Programs that reward money wagers with points you can later use to play more or redeem for real cash. BBz/BBs are Bonus Bucks or Bingo Bucks i.e. play money that you can not withdraw but you can use to purchase tickets.